Thursday, January 19, 2023, 5:12 pm News Flash Archive
The Carroll County Sheriff's department just issued a press release describing the arrest of three men in connection with the armed robbery of the Blackhawk Dollar General store.
Just after 8 am, the robbery was reported by telephone, and a Highway Patrolman, the Carroll County Sheriff, and Deputies met the suspect as he was leaving the store. The suspect interacted with the Patrolman and then ran away.
The suspected getaway car driver was quickly noticed and collared:
Responding Deputies noticed a suspicious car exiting a nearby driveway and stopped it to find out if it was involved. Jonathan Alexander, age 21 of Lexington was taken into custody by CCSO after determining that he was to drive the getaway car.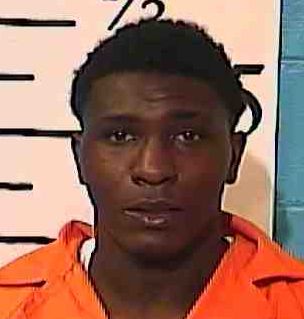 Jonathan Alexander
A manhunt commenced for the robbery suspect, 18-year-old Corleone Pate Jr., who was armed.
CCSO, along with the Winona Police Department K9 Unit, a Highway Patrol helicopter and drone, MS Game and Fish, and the Montgomery, Holmes, and Leflore County Sheriff departments helped set up checkpoints and search the heavily wooded area.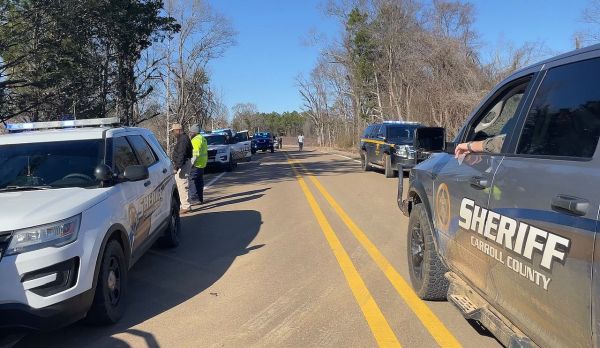 Scene of roadblock and search activities
A second suspect taken into custody was the father of the robbery suspect:
On Highway 17 about two miles south of Blackhawk at one of the checkpoints Law Enforcement came into contact with Corleone Pate, Sr. who is the father of Corleone Pate Jr. After questioning, it was determined that Pate Sr. was on the way to pick up Pate Jr. At that time, Pate Sr. was taken into custody.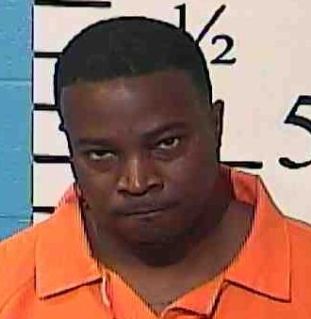 Corleone Pate Sr.
But things got much more dangerous as the robbery suspect himself was finally spotted:
Approximately thirty minutes later, an off-duty MDWFP Game Warden, who was feeding his cattle, came into contact with Corleone Pate, Jr. and the two began to struggle.

A Mississippi Department of Transportation employee, passing by on Highway 17, noticed the fight and got out to assist the Game Warden.

MHP Troopers and Carroll Deputies arrived and took the subject into custody after a lengthy altercation during which the suspect had to be tased more than once.

The MDOT employee was severely bitten by Pate Jr. and was treated and released at the scene by Med-Stat.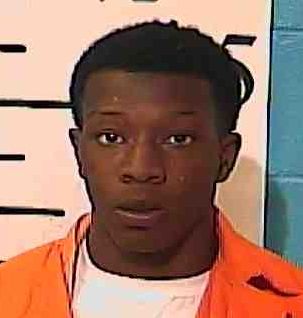 Corleone Pate Jr.
The three suspects were booked into the Carroll Montgomery Regional Correctional Facility.
Eighteen-year-old Corleone Pate Jr. has been charged with Armed Robbery and Aggravated Assault.
Twenty-one-year-old Jonathan Alexander is charged with Armed Robbery as well.
Corleone Pate Sr. is charged with Accessory After the Fact.
Sheriff Walker made this statement:
I am thankful to the good Lord for His arm of protection around everyone involved. I also want to thank each and every department who responded to assist us this morning and also to the citizens for their tips and cooperation. To have that many agencies work together seamlessly to resolve such a dangerous situation so quickly is truly a testament of their professionalism.
All three men remain jailed awaiting an initial appearance in court.

John Pittman Hey
The Taxpayers Channel

News Flash Archive